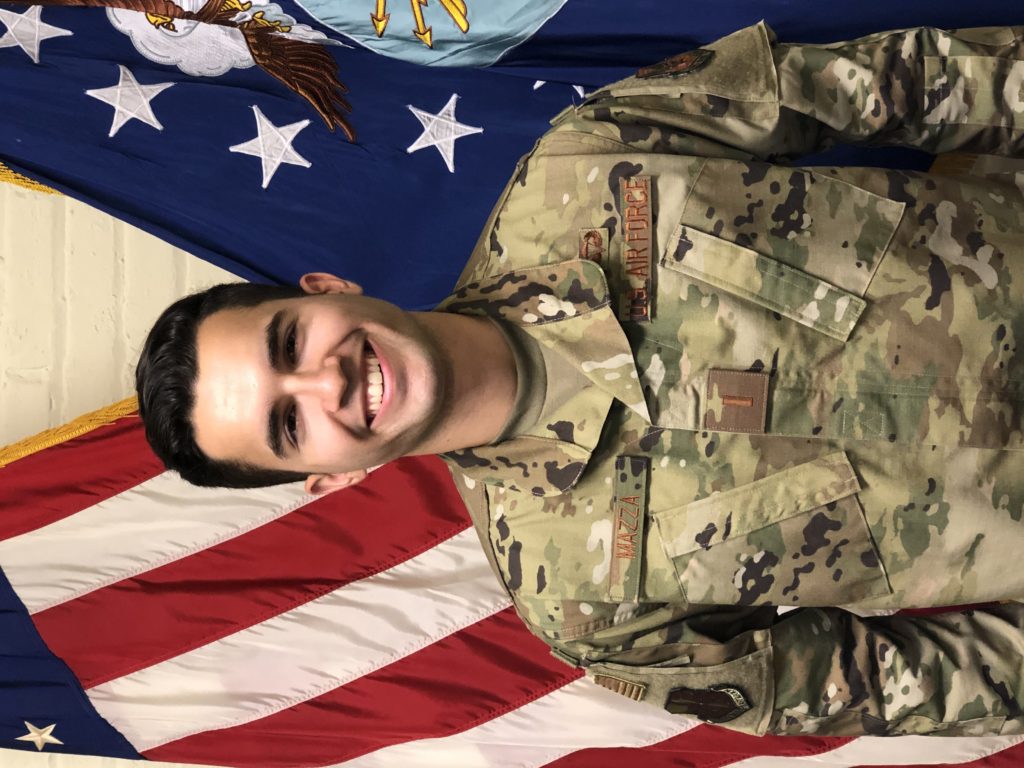 LIEUTENANT DAVID P. MAZZA
Second Lieutenant David Mazza is a Recruiting and Deputy Operations Officer for the Air Force Reserve Officer Training Corps, Detachment 390, University of Michigan. Lt Mazza recruits, trains, and retains qualified cadet candidates for the Detachment 390 AFROTC program to meet Air and Space Force Officer production requirements.
Lt Mazza is a 2020 graduate of the United States Air Force Academy. While at USAFA, he earned his B.S. in Behavioral Sciences and Leadership, competed as a member of the Debate Team, and was a student researcher on the Academy's concussion research team.
Lt Mazza is currently working toward a Master of Public Health in Public Health Practice at Central Michigan University. He is also completing research on concussion risk and mitigation in military training environments alongside his USAFA colleagues.
EDUCATION
2015   Associate of Science in Applied Math and Science, Washtenaw Community College, MI
2020  Bachelor of Science in Behavioral Sciences and Leadership, USAFA, CO
ASSIGNMENTS
20 Jun 2020 – Present – Recruiting Officer, AFROTC Detachment 390 – University of Michigan, MI
EFFECTIVE DATES OF PROMOTION
18 April 2020 Second Lieutenant
(Current as of March 2021)